"Anne Truitt in Washington" audio now available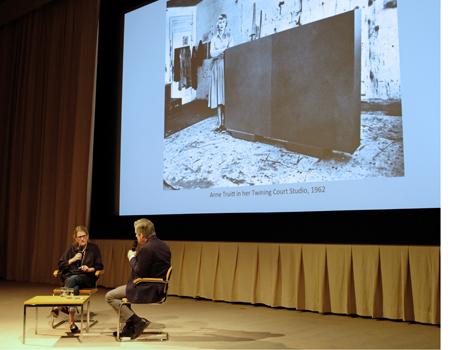 Alexandra Truitt, daughter of noted American journalist James Truitt and celebrated artist Anne Truitt, discusses her mother's career and studio practice with art historian and curator James Meyer. The conversation took place on November 17, 2017, opening day of "Anne Truitt: In the Tower" at the National Gallery of Art in Washington, D.C.
Alexandra Truitt is an independent photo editor and picture researcher, and the manager of the Estate of Anne Truitt. James Meyer is curator of art, 1945–1974, National Gallery of Art.