Always Reaching: The Selected Writings of Anne Truitt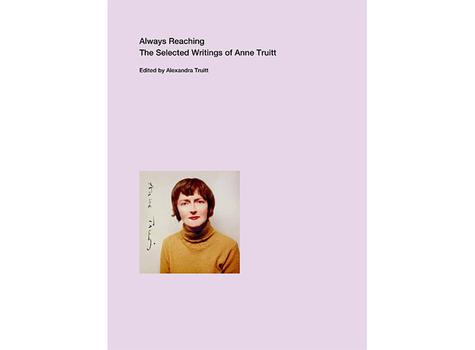 On April 18, 2023, Yale University Press will release the first published collection of Anne Truitt's selected writings.
Spanning more than fifty years, this unprecedented volume includes letters, journal entries, interviews, lectures, reviews, and remembrances by the artist. Alexandra Truitt, the artist's daughter and a leading expert on her work, has carefully selected these writings, most of which are previously unpublished, from the artist's papers at Bryn Mawr College as well as private holdings.
With a preface by Alexandra Truitt and a foreword by Miguel de Baca.
For more info visit: Yale University Press