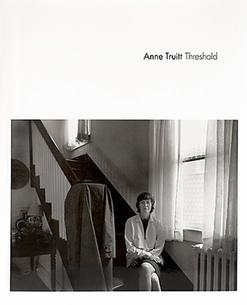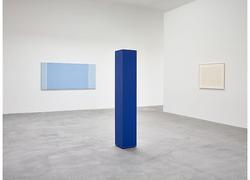 Anne Truitt: Threshold
Matthew Marks Gallery, New York
Essay by Anne M. Wagner
Anne Truitt: Threshold examines a key decade in the artist's career. During this period, the artist's sculptural innovations evolved in exquisite and sometimes startling new directions, while her drawings and paintings came into greater focus, including the remarkable white-on-white Arundel series. In 1974 she also began keeping a journal, the first volume of which would be published in 1982 as Daybook.
Anne Truitt: Threshold includes excerpts from Daybook alongside other writings, most never published before. Accompanying these writings and extensive photographic illustrations is an insightful new essay by art historian Anne M. Wagner.

Clothbound with dust jacket.
144 pages. 65 color images, 5 black and white images.
11 x 9 inches; 28 x 23 cm
Download as free eBook for iPad
For more info visit Matthew Marks Gallery